About Renzo Gracie PA MMA Academy in Hatfield, PA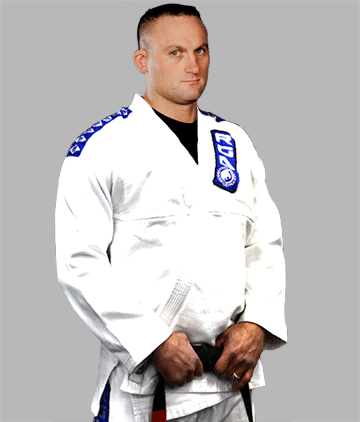 We train. We instruct. We condition. We motivate.
Whether you are beginning, intermediate, advanced, or competing, Renzo Gracie PA Academy is the place for you. Our Martial Arts Academy in Hatfield, PA, is a newly expanded and remodeled facility, outfitted with the latest equipment and staffed by the industry's top instructors. We offer an official-size cage and boxing ring, a diverse selection of punching and kicking bags, and all the training gear you could possibly need.
Renzo Gracie Pennsylvania Academy is a 12,000 sq. ft. "State-Of-The-Art" Facility "like no other", recognized as the premiere, most elite Academy in PA, offering Jiu-Jitsu (BJJ), Boxing, Muay Thai, Krav Maga, Wrestling, MMA & Kids Jiu-Jitsu, Kids Boxing, Kids Muay Thai Classes, Located in Hatfield PA.
It doesn't matter if you are male or female, young or old, a serious fighter or just looking to get into the best shape of your life; you won't find a better martial arts academy than Renzo Gracie PA Academy.
Join today. Whether looking for self-defense or competing, we offer it all. No matter what your goal is, we'll continuously motivate you to become the best version of yourself.
---
Our Instructors
Students can only reach their full potential by learning from experts. Our knowledgeable instructors were hand-picked by 2nd Degree Black Belt, Wrestling, Striking Coach.  Rich Latta himself to ensure all students get the best possible experience at our academy. With 35 years of martial arts training (20 of those years under Renzo Gracie himself), Latta demands only the very best from our instructors.
Our Black Belt Instructors' lineage is as follows:
Rich Latta & Renzo Gracie Jordan Stiner, (BJJ, Wrestling, Striking Coach) Josh Lawler (Striking Coach), and Isaac Valdez (BJJ, Krav Maga), J.R. Roach (BJJ), Adam Scholl (BJJ, Krav Maga), Matt Lavelle (Striking Coach)
Mitsuo "Count Koma" Maeda Carlos Gracie -Sr. Carlos "Carlinhos" Gracie Jr. Renzo Gracie  Rich LATTA(BJJ)
Mitsuo "Count Koma" Maeda Carlos Gracie Sr. Carlos "Carlinhos" Gracie Jr. Renzo Gracie GREG MIKOVITCH (BJJ)